Week 12 Results
Michigan State 17, Ohio State 14
I don't know what it is about Ohio State deciding to go after the strength of our defense when they aren't playing in East Lansing, but I'm not complaining.
Iowa 40, Purdue 20
One invitation to Indianapolis has already been claimed, as the Hawkeyes sit a full two games ahead of the rest of the West with one game to play. Iowa jumped out to a 20-0 lead early in the second quarter, but Purdue made a game of it with a short-field touchdown and two field goals sandwiching halftime. Both field goals were questionable decisions, though; Purdue faced 4th and 1 at the Iowa 3 before halftime and 4th and 5 at the 6 after. When you're an underdog and already behind, you have to take risks. Purdue did not, and after cutting the lead to 20-13, they still played conservative, punting from the Iowa 34 midway through the third quarter. (True, this was on 4th and 10, but they're in the area on the field where a punt almost never makes sense.) The Boilers did get more aggressive once they were down two scores again, but it didn't help.
Michigan 28, Penn State 16
Speaking of disastrously conservative: Penn State decided to bring a bunch of field goals to a touchdown fight. It went about as well as you might expect. Three times, the Nittany Lions kicked field goals from the Michigan 6 yard line or closer, including an 18-yard kick midway through the fourth quarter that cut the deficit to 5. Coincidentally, they lost by exactly the difference between three touchdowns and three field goals. Thanks to Michigan's pass rush, Penn State's passing game went nowhere - including sacks, barely one in three dropbacks ended in a completed pass. Meanwhile, Michigan had trouble running but Jake Rudock was able to keep the ball moving the Penn State secondary.
Northwestern 13, Wisconsin 7
Another week, another Big Ten officiating disaster. Wisconsin appeared to have the game-winning touchdown on multiple occasions, but first Troy Fumagalli was ruled down short of the goal line (correctly) and then an apparent Jazz Peavy catch was ruled incomplete despite the receiver taking four steps and a knee in the endzone. The Badgers did not take advantage of their three remaining plays, and Northwestern hung on. Given the near-equal yardage and five turnovers by Wisconsin, it's amazing the game was close enough for that awful call to turn things around.
Rutgers 31, Army 21
Army managed to put up more yardage than Rutgers, but two turnovers, a blocked field goal, and a turnover on downs (on what appears to have been a fake field goal) made the difference. This was a ground battle all day; each team ran for more yards than both had through the air combined.
Indiana 47, Maryland 28
After hanging tough against several of the top contenders in the Big Ten and blowing a huge lead against Rutgers, Indiana finally got off the schneid, just in time to keep their bowl hopes alive. The Terrapins raced out to a 21-3 lead in the first quarter, but the Hoosiers answered back with five consecutive scores (three touchdowns and two field goals), including a surprise onside kick, to lead 30-21 at the half. Maryland cut the deficit to two on the opening drive of the second half, but Indiana scored consecutive touchdowns again and never looked back.
Minnesota 32, Illinois 23
Illinois outgained Minnesota 433 to 343, but the Gophers took advantage of three turnovers and also held Illinois to field goals three times. The teams alternated scores all game, with the Illini striking first but the Gophers pulling ahead in the second quarter with touchdowns to answer the field goals. Twice in the second half, the Illini got within one point, but a 75-yard touchdown run by Shannon Brooks iced the game with 1:25 to go. The win kept Minnesota's bowl hopes alive and prevented Illinois from clinching a spot.
On a game theory note, I'm not thrilled with Minnesota's decision to go for two to go up nine after the final touchdown; in most circumstances, the opponent missing the tying two-point try is more likely than you making the one that puts it out of reach. Even if it works, Illinois knows how desperate a situation they're in and they will try to score quickly enough to get a chance for a second score - not easy, but it helps if you know you have to - whereas down 8, they would play for one score and the two-point try as their best chance. With so little time left, that aspect of it probably doesn't matter as much as it would earlier, though.
Week 13 Games
All times ET, Saturday unless otherwise stated. Odds are based on my margin-aware rating system (available here). If you want to see the ratings ignoring margin, you can find them here.
Iowa at Nebraska (3:30 Friday, ABC)
What's at stake: For Iowa, a trip to Indianapolis is already guaranteed, but a win would all but certainly wrap up a New Year's Six spot and keep them in the playoff hunt (needing to win the Big Ten title game). With a loss, the playoff becomes a long shot and Iowa would likely have to win the Big Ten title game to even make a New Year's Six. For Nebraska, a win gets them to 6-6 and bowl eligibility.
Odds: Iowa 71% (projected margin: +5.5)
Ohio State at Michigan (Noon, ABC)
What's at stake: The winner will claim a share of the East Division title and then hope for Penn State to beat Michigan State. If that happens, the winner goes to Indy. Even if Michigan State wins, the winner of this game likely makes a New Year's Six bowl. The loser likely drops down to a tier 2 bowl.
Odds: Michigan 53% (+1)
Indiana at Purdue (Noon, BTN)
What's at stake: The Old Oaken Bucket and, for Indiana, a bowl bid. For Purdue, a win would give them their first multiple-win season in conference since 2012.
Odds: Indiana 61% (+3)
Maryland at Rutgers (Noon, BTN)
What's at stake: Last place in the Big Ten East, and not much else. If there is a shortage of bowl-eligible teams, a Rutgers win putting them at 5-7 might be enough to claim one of the unused spots, but it's unlikely.
Odds: Rutgers 74% (+6.5)
Penn State at Michigan State (3:30, ESPN)
What's at stake: If MSU wins, they move on to Indianapolis to play Iowa. Win that one and a playoff spot is all but assured; even with a loss in Indy, a New Year's Six spot is likely (though not guaranteed). A loss would hand the division title over to the OSU-Michigan winner; a New Year's Six game would still be possible but much less certain. For Penn State, an eighth win might be enough to pull them into a tier 2 bowl (if three teams make the New Year's Six), but even that's uncertain (partly because the win might prevent a third team from going to the New Year's Six); the most likely outcome, win or lose, is a tier 3 bowl.
Also, this: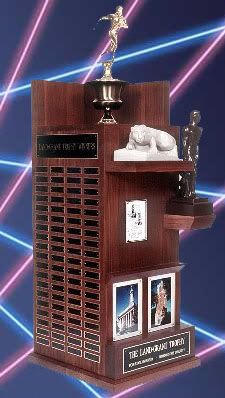 Odds: MSU 91.4% (+14.5)
Wisconsin at Minnesota (3:30, BTN)
What's at stake: Besides one of the best trophies in the sport (Paul Bunyan's Axe)? A win for Minnesota would make the Gophers eligible for a bowl. For Wisconsin, assuming three teams make the New Year's Six, a tier 2 bowl is all but certain with a win and still reasonably likely with a loss. Penn State beating Michigan State might push Wisconsin down to tier 3, especially if the Badgers lose.
Odds: Wisconsin 67% (+4.5)
Northwestern vs. Illinois at Soldier Field (3:30, ESPNU)
What's at stake: For Northwestern, a win likely seals a tier 2 bowl bid by getting them to ten wins. Even with a loss, they're in decent position for a tier 2 bid but more would depend on the outcomes of other games (particularly Wisconsin's). Illinois has to win to become eligible for a bowl.
Odds: Northwestern 84% (+10), counting this as a neutral site game
The Bowl Lineup
New Year's Six
If a Big Ten team finishes in the top four in the playoff rankings, they would go to the semifinals (either the Cotton Bowl or Orange Bowl, New Year's Eve). Right now, this looks fairly likely, unless Michigan wins the Big Ten; it's also a little bit of a long shot if Iowa loses to Nebraska but rebounds to win the Big Ten.
The Rose Bowl (New Year's Day) would take the Big Ten conference champion if not selected for the semifinals; if they are, the Rose Bowl then takes the highest-ranked remaining Big Ten team. (In theory, they can skip a team, but it's very unlikely that they would do so - and frankly, since the committee is deciding these, I think they'd fudge the rankings to put the team they want in front rather than skip someone.) This could be the Big Ten title game loser, or possibly Ohio State if they beat Michigan and the title game is MSU-Iowa.
Besides the four playoff teams, a non-power champion (most likely from the American) and the champions or highest-ranked non-playoff teams from the Pac-12, SEC, and Big XII are guaranteed spots. That leaves three at-large spots open; if a Big Ten team fills one of those three spots (fairly likely), the Fiesta or Peach Bowl (Peach on New Year's Eve, Fiesta on New Year's Day) is a possible destination. It's even possible (though not likely) that if Michigan wins a close game against Ohio State, the Big Ten could take two of these spots. The cutoff line will likely be #10 in the playoff rankings, as one SEC team below that point (as highest-ranked non-playoff SEC team) and the American champion will likely be selected.
Tier 2
The next tier of bowls for the Big Ten includes:
The Holiday Bowl (December 30, 10:30 PM) in San Diego against a Pac-12 opponent (second selection after the New Year's Six)
The Citrus Bowl (January 1, 1:00) in Orlando against an SEC opponent (first selection after New Year's Six)
The Outback Bowl (January 1, Noon) in Tampa against an SEC opponent (one of the next six after the Citrus Bowl)
The Michigan-Ohio State loser, Northwestern, and Wisconsin are likely to take these three spots, although a lot depends on how many spots in the New Year's Six are claimed by the Big Ten. Wisconsin is the most likely to drop down if only two teams are taken by the New Year's Six (this most likely means an MSU loss to Penn State or Iowa losing twice). Wisconsin will almost surely not be in the Outback Bowl, as they were there last year; the Holiday Bowl seems like the best bet. None of the other possible selections here were in this tier last year. Most likely would be the Michigan-Ohio State loser to the Citrus and Northwestern to the Outback.
Tier 3
The next set of selections for the Big Ten:
The Pinstripe Bowl (December 26, 3:30) in New York against an ACC opponent (one of four selected after the New Year's Six and Russell Athletic Bowl)
The Music City Bowl (December 30, 7:00) in Nashville alternates with the Gator Bowl between Big Ten and ACC selections; this year is Nashville's turn. The opponent will be from the SEC.
The Foster Farms Bowl (December 26, 9:15) in Santa Clara against a Pac-12 opponent (third selection after the New Year's Six)
Right now, under the assumption that the Big Ten gets three New Year's Six games, only one team is eligible to fill these spots. It's not clear which bowl would get priority. However, four more teams are win-and-eligible this week (Indiana, Illinois, Minnesota, and Nebraska), so at least two and possibly all three spots will likely be filled. Penn State is likely to land in one of these bowls, win or lose (if they win, they may knock the Big Ten down to two New Year's Six slots, pulling Wisconsin down with them). Since they were in the Pinstripe last year, I suspect they would go to the Music City Bowl. The other spots last year were filled by Iowa (who won't finish this low) and Maryland (who won't be eligible). Wild guess at the pecking order for the remaining teams if they become eligible: Nebraska, Minnesota, Indiana, Illinois.
Tier 4
It's unlikely that the Big Ten has enough teams to fill these spots, but the next two available bids are to the Quick Lane (Motor City) Bowl in Detroit (December 28, 5:00) against an ACC opponent (eighth selection after the New Year's Six) and the Armed Forces Bowl in Fort Worth (December 29, 2:00) against a Mountain West team. The latter rotates with the Heart of Dallas Bowl every other year.